I find that lamb is one of those animal products that is often criminally underused in the kitchen. I have no idea why; it's delicious and tender, packed with protein, and readily available in most grocery stores. Yet still, most people tend to stick with the staple animal proteins like chicken, beef, and seafood. This roast lamb with tomato and caper salsa recipe might help turn the tide, however. Once you taste how juicy and tender a boneless leg of lamb is when roasted along with the homemade salsa, you'll be skipping the chicken and beef and making a beeline straight for the lamb the next time you're grocery shopping.
Lamb and Homemade Salsa – The Perfect Combination
It's somewhat surprising to me just how niche eating lamb can be with a lot of people. I mean, it's an excellent source of high-quality protein, it's packed with essential vitamins and minerals like vitamin B12, iron, and zinc, and it's flat-out delicious on top of it all. It's a solid source of dietary fat as well, although, for this particular recipe, I like to trim the excess fat off my leg of lamb.
It's not that I'm trying to avoid saturated fat, as I know by now that saturated animal fats in moderation can actually be beneficial (1), I just prefer a leaner cut of meat when roasting lamb.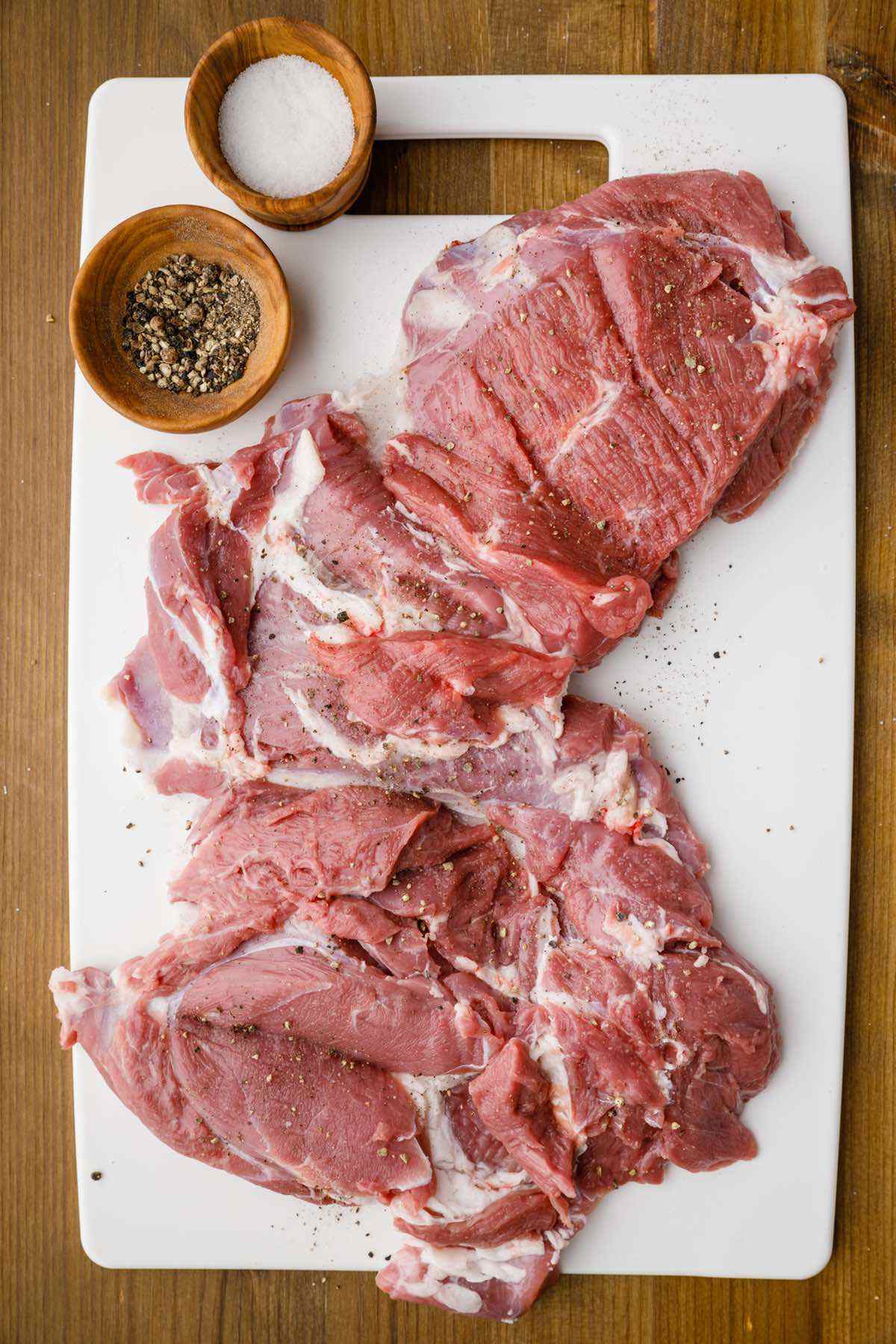 Roasting a delicious juicy leg of lamb is only half of what's required for this tasty recipe though. The homemade tomato salsa is really the star of the show here, and it can even be used in many other recipes as well to equally great effect. It has a distinctly Italian taste thanks to the ingredients used (tomatoes, capers, basil, parsley, and onion) that blends perfectly with the roasted lamb when they are served together.
Roasted Leg of Lamb with Tomato and Caper Salsa
2017-10-01 01:14:14
Serves 4
Ingredients
2 pounds boneless leg of lamb, trimmed of excess fat
salt, black pepper to taste
For tomato salsa
3 tomatoes, diced
2 spring onions, sliced
1 tbsp small capers, drained
2 tbsp fresh parsley, chopped
2 tbsp fresh basil, chopped
½ lemon, juiced
2 tbsp olive oil
Instructions
To make the salsa, mix all the ingredients, season to taste with salt and black pepper and set side.
Preheat oven to 400ºF.
Season the lamb with salt and black pepper and place on a baking pan.
Cook for 40-50 minutes or until a meat thermometer inserted into thickest portion registers 130ºF (medium rare).
Remove from the oven and put the lamb on a platter.
Cover with foil and let it rest for 15 minutes.
Slice and serve with the salsa.
Paleo Grubs http://paleogrubs.com/
The next time that you have dinner guests over who don't usually partake in eating lamb, then you should definitely try serving them this roast lamb and tomato salsa combo. I've seen it happen with a few of my friends; they had never tried lamb but after eating this meal they quickly became big fans of the animal. It's juicy and full of contrasting flavors, not to mention so tender that the meat easily falls off the bone.
PS. Lamb is incredibly tasty especially when cooked right and when paired with the right sauce. Be sure to have a look at our extensive database of lamb recipes for more meal ideas.
Roasted Leg of Lamb with Tomato and Caper Salsa
Jess (Paleo Grubs)
Original source: http://paleogrubs.com/roast-leg-of-lamb